Company History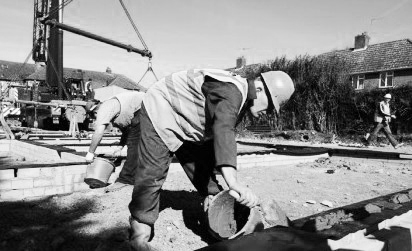 Nick Mona Construction, Inc. has grown from its beginnings in 1972 to a full service construction firm today. The company was founded as the AMC Corporation by older brother Vincent "Cap" Mona. Nick first joined the company after graduating from Duke University in 1973.
Nick started out as a laborer, working in the field moving materials, digging ditches and doing all sorts of other jobs that the growing firm needed done. Nick succeeded with the company and quickly became a superintendent. By 1977 Nick purchased the firm from his brother and the firm grew up as Nick Mona Construction, Inc.
Through the late 70s and 80s, Nick built a number of projects including office buildings, warehouses, banks, churches, car dealerships and retail establishments. Nick added residential construction to the portfolio in the 1990s and has since built some of the finest homes in Maryland.
Today the firm offers a wide range of construction services that include commercial, residential and institutional projects. With over 500 projects completed, there aren't many scenarios Nick and the company haven't faced.
2019 marked the company's 47th year in business. A momentous achievement for any company, 47 years in business was particularly special for Nick Mona Construction, Inc. as the company has survived and thrived through numerous recessions and always emerged stronger. The company stands today ready to build its next great building.